Slide 1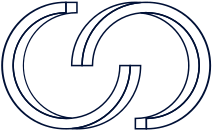 Reinventing creative social learning
Designer
Founded by a team of musicians, artists, educators, and engineers
We believe in active learning by getting students to create, share, and critique one another
Block
Asynchronous social learning for music and art education.


to onboard and guide users on their educational path

GDPR, CCPA, and FERPA Compliant

from a handful of students to thousands of students

integrates with your Learning Management System including Canvas, Blackboard, Moodle, Cypher Learning, and more.
Block
Connect Curiosity creates tools for ed-tech with the goal of changing the paradigm of how we learn at a peer-to-peer scale.


Designed to transform your learning management system into a creative virtual classroom.


Modern digital learning that goes beyond text.


Enables students and teachers to stream music, play videos, and share images; Collaborate, discuss and learn from each other.

Block